Introducing the 2015-16 Juventus football kit. The #BeTheDifference campaign announces the football revolution by introducing a new way of seeing football: games are decided on the finest of margins. A single piece of skill or a moment of madness can lead either to victory or to defeat. It's all up to those who are able to make a difference on the pitch.

Juventus style differs from the others by being based on pragmatism which is the underlying foundation of their achievements. Their game is plain and simple. It's got to be black and white. That's their way. Their focus. Anything outside of their game is not tolerated. All that hype in football, all that colour, even the smallest dot of it, is removed. It's not important. It doesn't matter. Only football matters.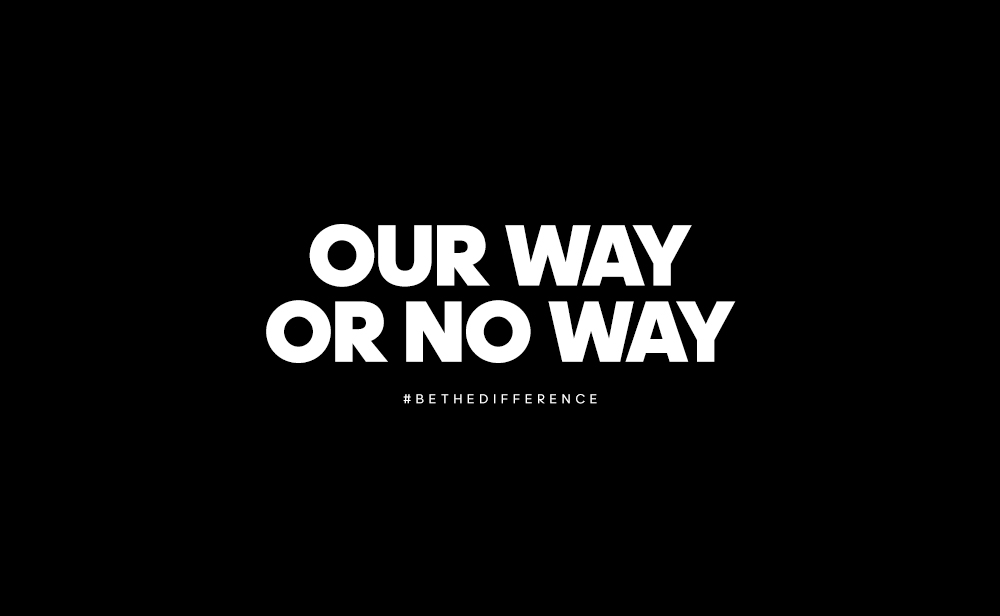 "Juventus game is black and white. Straight. Pure. Nothing else matters. We remove the colour and pop. Nothing but authentic Juventus. You're with us or you're not. For or against. It's our way or no way."
The kit was presented at the Juventus official store in front of the fans and delivered in a special packaging. The shirt was also available the very same day on the Adidas online store.
ART DIRECTION: visual REFERENCES
Client / Adidas Football
Year / 2015
Agency / Iris Worldwide
Creative Directors / Adam Fish + Iain Robson
Role / Art Direction + Design of key visuals