Nike Mercurial is a football boot inspired by fast cars. It has been engineered to reflect the qualities of a high performance vehicle: the boot is designed for explosive speed, it is specially contoured for ultimate traction and gives control in all conditions.

To celebrate the launch of the new iD mercurial boots I designed a shoe box that resembled the contoured, sleek shape of a car bonnet. We brought the product to life with the help of the creative production house Nirvana. They manufactured the packaging from chemiwood, a resin-based board commonly used in commercial model making. Once complete, the boxes were sprayed in the custom colours chosen by the costumers, using actual car paint from super-cars like Ferrari and BMW.

Click here to read full story.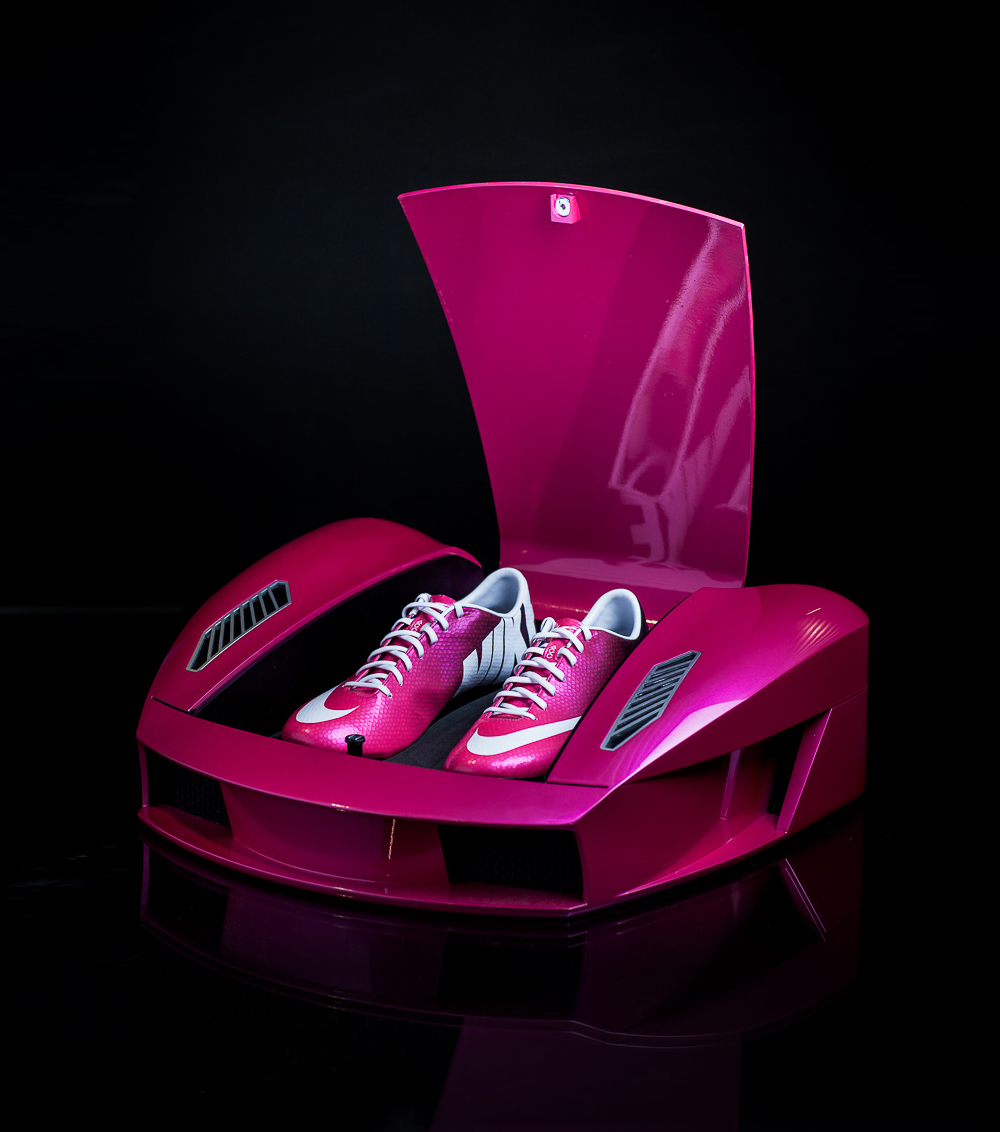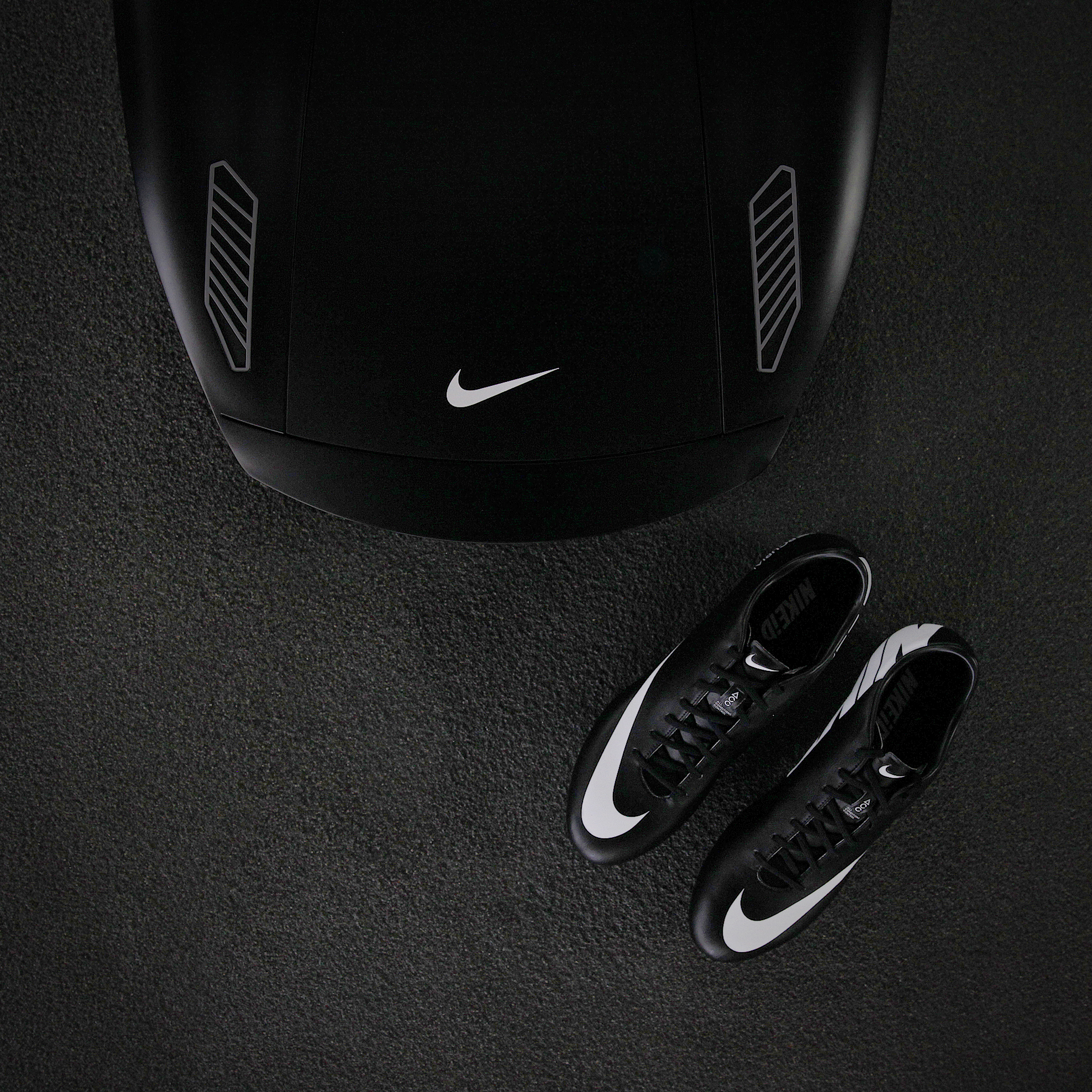 We offered Nike customers the ability to tailor the footwear online to give them a unique, customised boot and ran a competition across eight countries for a football-loving teenager to win a pair of the desirable iD Mercurial boots. Each of these were delivered to the winners in a customised box by a professional footballer who arrived in a super-car which was wrapped in the same Nike iD colours of the winner's boots.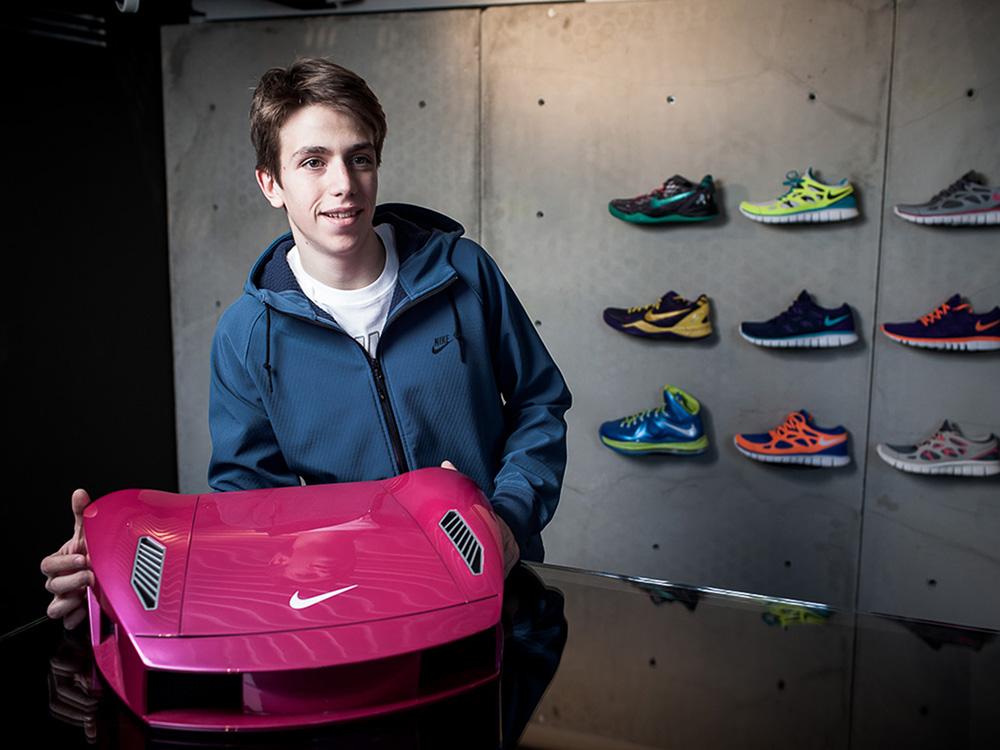 Video: mercurial delivery
Client / Nike Football
Year / 2013
Agency / AKQA
Production Company / Nirvana CPH
Creative Director / Andrew Tuffs
Role / Art Direction + Design